BY106-3 Hot Normal & Cold Floor Stand Water Dispenser
RM 1,799.00
RM 1,299.00
---
Hot Normal & Cold Water Dispenser with Quality pipe in filter. Recommendation to house, office, factory, cafe, restaurant.

Dimensions ( L x W x H ) :
350 Millimeter x 360 Millimeter x 995 Millimeter
Ship In :
3-5 working days
Warranty :
1 Years
Free Delivery
Free Installation (Klang Valley)
Questions? We can help
+6016 343 1031
Or Whatsapp us
MON–FRI: 8AM–6PM UTC+08:00
SAT: 9AM–5PM UTC+08:00
---
Type

Pipe-In & Floor Standing

Dimension(mm)

350 (W) x 360 (D) x 995 (H)

Power Consumption

Hot = 500W ; Cold = 100W

Supply

230V / 50Hz

Water Tank Capacity

Hot: 5.0 Liter/Hour (85°C ~ 95°C)

Cold: 2.0 Liter/Hour (6°C ~ 10°C)
Filter 1- 10" Sediment Filter (U Type- Approx 4 Months)
Sediment filter maximizes the water purification effects from initial stage by removing completely various settings, microorganism, oxidized substance to include rust, dirt, sand, dust and microscopic impurities.
Filter 2- 10" Pre-Carbon Filter (U Type- Approx 12 Months)
This Pre-Carbon Filter designed for removal such as residual chlorine, pigments, taste, odors, detergents, heavy metals & other impurities.
Filter 3- 10" ORP + Bio-Energy Filter (U Type- Approx 24 Months)
This filter changes water into alkaline ionized water and removes acid wastes in the body. The energized material in the high energy to removes toxins and improving metabolism and keeping the body healthier.
Filter 4- 10" Carbon-Block Filter (U Type- Approx 12 Months)
This filter is a compressed granulate form of high absorption function. This filter absorb ethylene dichloride, bleach, pesticide, chlorine, odors, color, harmful chemical materials and haloform.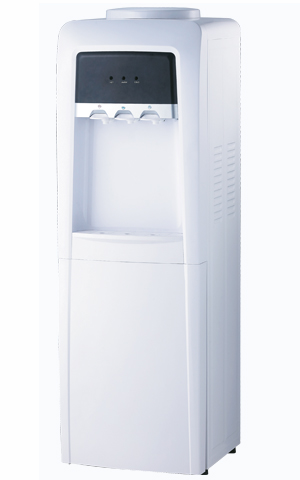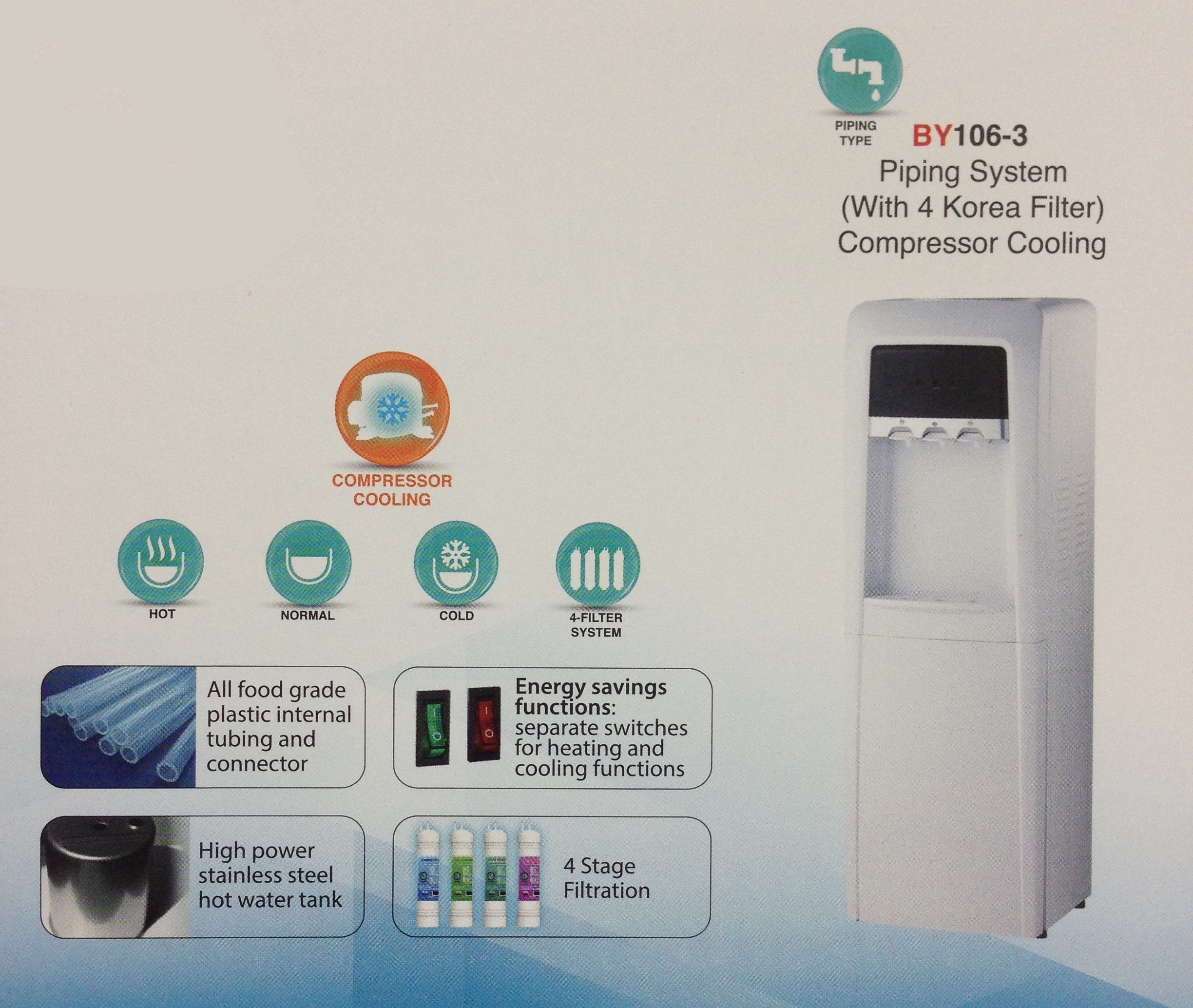 Available Date : 29/12/2016