Leveluk Super 501 Enagic Kangen Alkaline Water Ionizer
RM 18,800.00
---
Brand:
Kangen Japan
The Large Family Unit
The Super501 is the highest quality water ionizer for heavy home use, featuring a built-in electrolysis enhancer tank and 7 and 5 electrode plates. If you need safe, clean alkaline water to hydrate your growing family or business, the Super501 is the perfect solution! This highly productive machine also generates 5 different types of water for numerous uses around your home or business. With an easy to use LCD screen and clear voice prompts, the Super501 is accessible and simple to operate.
Ship In :
3-5 working days
Warranty :
3 years
Free Delivery
Free Installation (Klang Valley)
Questions? We can help
+6016 343 1031
Or Whatsapp us
MON–FRI: 8AM–6PM UTC+08:00
SAT: 9AM–5PM UTC+08:00
---
12 Platinum-Plated Titanium Plates
Twin Hose System
Large LCD Panel and Voice Prompting
Built-in Tank for Electrolysis Enhancer
Water Pressure Regulating Function
Instruction Manuals
Produces 5 Types of Water:

Ionized Alkaline Drinking Water
Purified Neutral Water
Acidic Water (Beauty Water)
Strong Alkaline Water



Built for heavy usage in medium to large households, offices or your business premises, the LeveLuk Super 501 houses a total of 12 electrode plates, and comes with all the bells and whistles of the SD 501.
The Super 501 is unique in its ability to produce Strong Acidic Water and Strong Kangen Water quickly and efficiently, making this invaluable for large families that frequently use Kangen Water for cleaning and sanitisation.
Specification
Model name / number

Leveluk SUPER501 / TYH-501

Water source connection

1-way diverter (TAP/ION) connects to the end of faucet

Power Supply

AC 100V, 50/60Hz (with ground)

Power consumption

Approx. 200W (under maximum electrolysis function)

System

Continuous Ionized Electrolysis Water Generator System (with built-in flow rate sensor)

Production rate (gallon(s)/minute)

Kangen Water: 1.3-2.1 (flexible right pipe)

Acidic water: 0.5-0.75 (secondary white pipe)

Level Selections

Kangen water / 3 levels (approx. pH 8.5-9.5)

Clean water (pH 7)

Acidic water (approx. pH 5.5-6.5)

Strong Acidic water (approx. pH 2.4-2.7)

Strong Kangen water (approx. pH 11.3-12.0)

Electrolysis Capability (continuous use)

Approx. 30 min at normal room temperature

Cell cleaning method

Auto cleaning system (periodically controlled by microcomputer)

Applicable water quality and pressure

Municipally supplied drinking water: dynamic range in 100-450kPa

Electrolysis Enhancer

Forced dissolving type additive system (One time addition produces approx. 1.0-1.3 gallons of Strong Acidic water.)

Enhancer Refilling

Indicates by buzzer and LCD

Protector

Current Limiter/Voltage Stabilizer/Thermal Protection

Electrode material

Platinum coated Titanium

Electrode plates

7 and 5
Water Filtering
Filtering medium

Anti-bacterial Granular Activated Charcoal and Sulfurous Acidic Calcium

Residual chlorine removal

Total water flow: 1,500 gallons

Removal rate / JISS3201 Test: 80%

Initial chlorine removal

95% or greater

Elements not removable

Metallic ions and/or salinity present in original tap water

Time to exchange the filter

When the filter has treated 1500 gallons of water (depends on quality of original tap water)

Optional/replacement parts

Standard water filter for chlorine removal:MW-7000R

High grade water filter for chlorine removal: MW-7000HG

Glycerol-phosphate Acidic Calcium:

3g x 12 packs/box

Flexible pipe: White/orange,one of each, 80cm long

Cleaning filter:E-Cleaner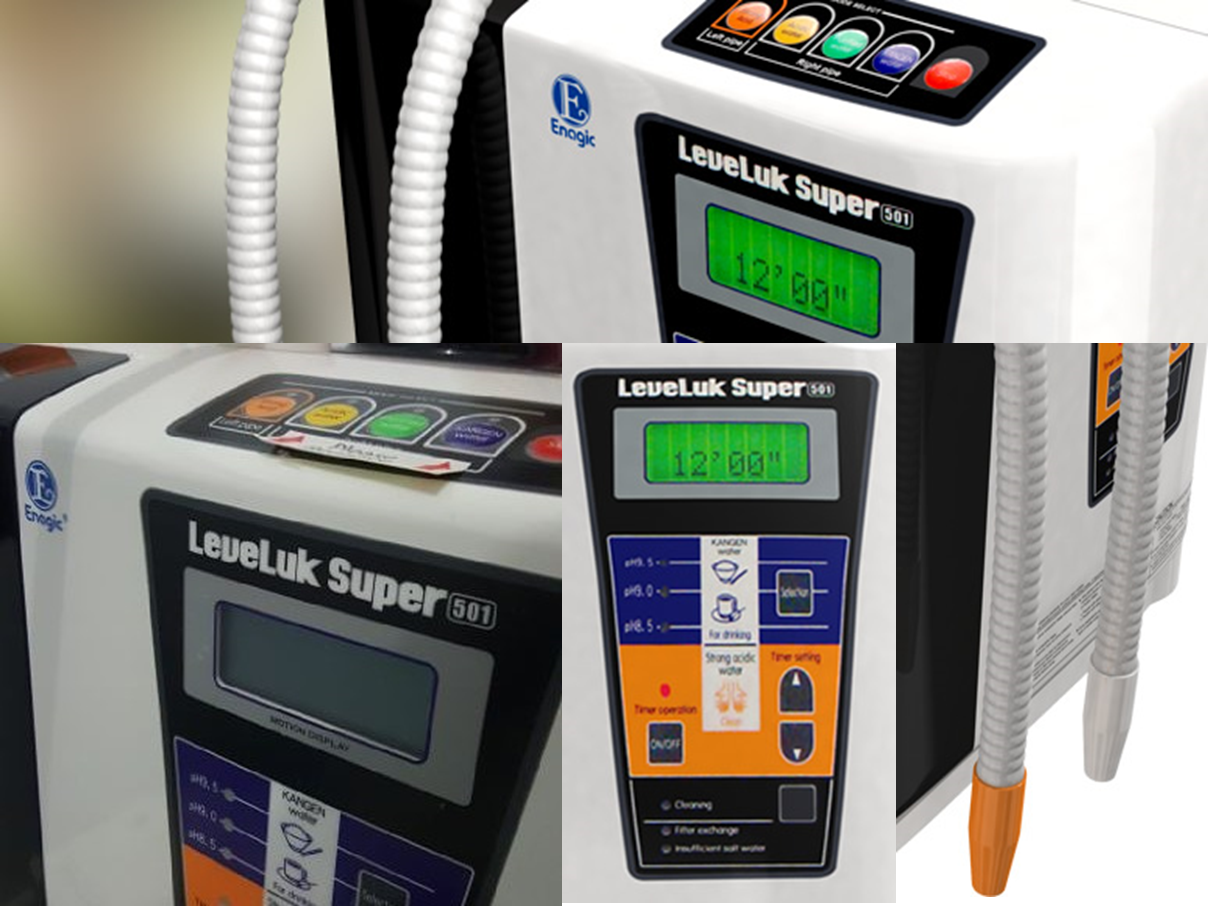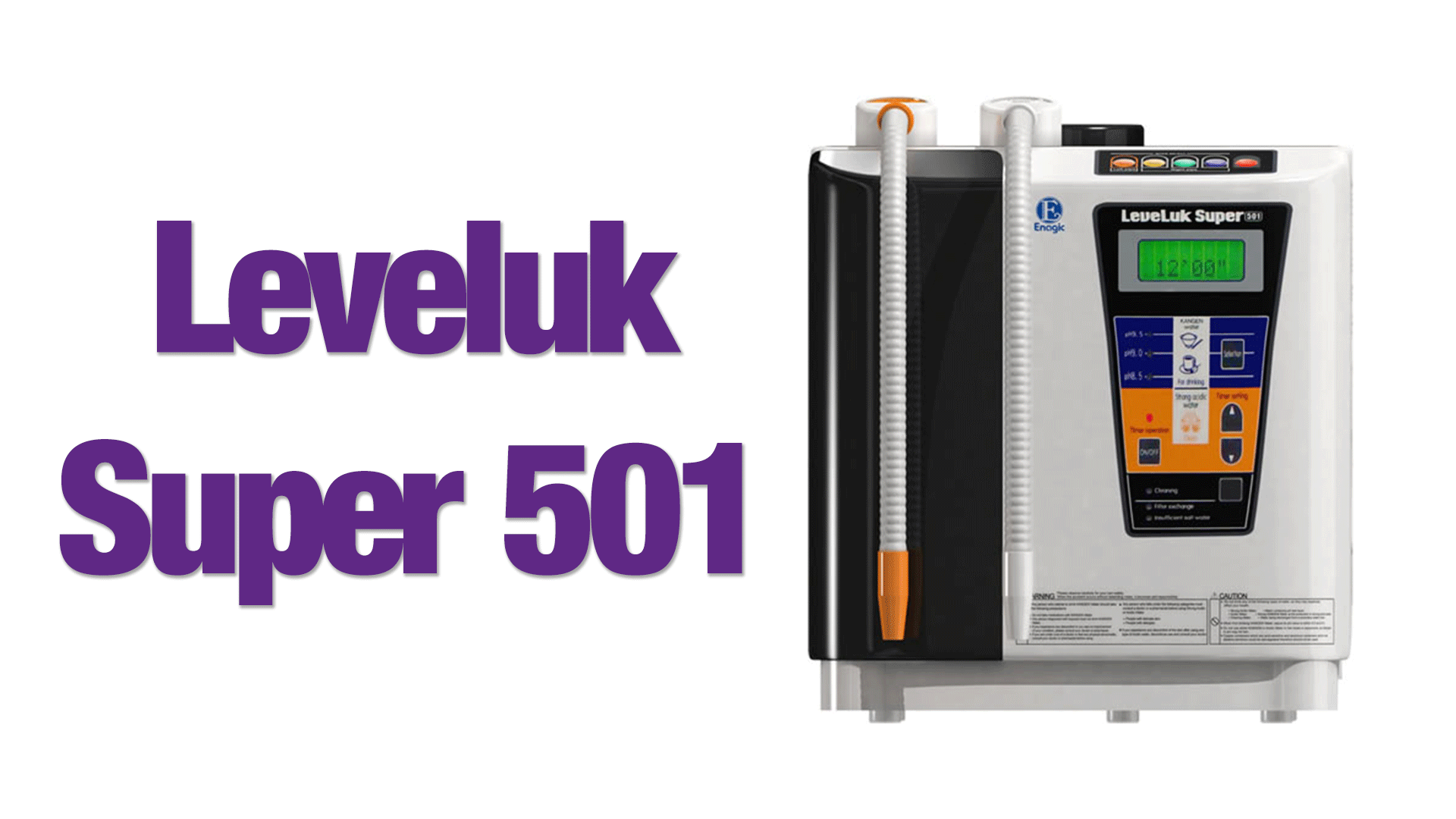 Available Date : 17/1/2017